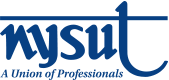 MEMBERSHIP IN THE JLCNR PROVIDES YOU WITH:
1. Updated information that concerns retirees across the North County
2. Conferences and seminars pertinent to retirees
3. Opportunities to sociaize with colleagues from the North Country
4. Supporting those who represent your voice in Albany
Click HERE for Membership Information and Form
NYSUT Retirees Membership Drive
Consider joining Jeff-Lewis Council of NYSUT Retirees if you retired from Jefferson or Lewis counties. Even better, consider joining our Executive Board. We are looking for representatives from a number of districts.
Congratulations to the Recipients of JLCNR
New Teacher Scholarship Awards
Each year the JLCNR - Council 9 presents a monetary award to a beginning teacher from one of our member schools. This year the recipients were Kyle Bronson from Lyme Central School and Olivia Carroll from Copenhagen School.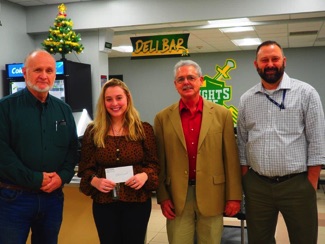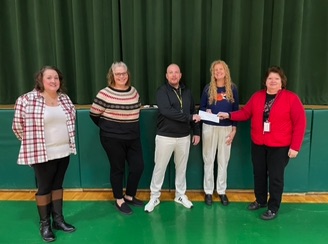 Co-Presidents Lyme Teacher's Association: Christina Trottier and Ann Marie Hyde; New Teacher Scholarship Winner from Lyme Central: Kyle Bronson; JLCNR 1st Vice President:  Janice Shepard; JLCNR Membership Chair: Linda Lepper
JLCNR President Lynn Hunneyman, New Teacher Scholarship Winner from Copenhagen: Olivia Carroll, Rick Morris and
John Cain, President of the Copenhagen Teachers