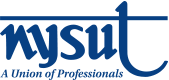 MEMBERSHIP IN THE JLCNR PROVIDES YOU WITH:
1. Updated information that concerns retirees across the North County
2. Conferences and seminars pertinent to retirees
3. Opportunities to sociaize with colleagues from the North Country
4. Supporting those who represent your voice in Albany
Click HERE for Membership Information and Form
NYSUT Retirees Membership Drive
Consider joining Jeff-Lewis Council of NYSUT Retirees if you retired from Jefferson or Lewis counties. Even better, consider joining our Executive Board. We are looking for representatives from a number of districts.
Summer Luncheon
9 August 2022
We missed you if you couldn't attend and hope that we will be able to see you at our next event. Enjoy some pictures taken by Lynn Hunneyman and Ruth Shippee from the luncheon at Carbones in Henderson Harbor. There are others on the Summer Luncheons photo page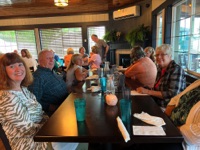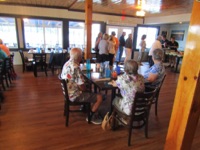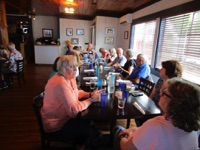 Fall Get Together
Celebrate Fall with your fellow retirees at our annual Fall Luncheon. This year we are headed back to Tug Hill and the Tug Hill Estate. For information and reservation form, please click here. Please note that all reservations are due by September 9th.