MEMBERSHIP DUES ARE NOW PAYABLE
It is now time to join or renew your membership to JLCNR-RC9. Please save us the cost of mailing and download a membership form here.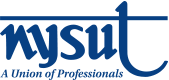 CONGRATULATIONS TO OUR NEW TEACHER AWARD WINNERS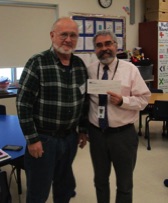 President Lynn Hunneyman (L) presents a check to Mike Kinnie (R), 5th grade teacher at Alexandria Central School. Mike has entered the teaching profession after pursuing other eneavors, including owning the Comedy Club in Sackets Harbor.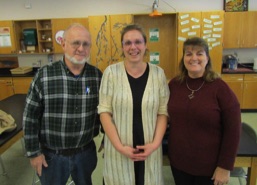 Pictured with President Hunneyman are Katherine Basta and Kelley Hawksley, President of Beaver River Teacher. Katherine, a 7th and 8th grade science has reentered the profession after raising her children to a more independent age.
SNOWBIRDS!
For those of you who do spend time south over the winter you may want to take advantage of some of the activities of the retirees' council in Florida. The RC- 43TRF is the Teachers' Retiree Council in Florida. Their newsletter can be seen here.